Uni Reviews is a site that rates Australian universities. It recently released subject rankings for Australia, which include rankings for engineering schools and technology faculties.
We thought it would be interesting to discuss the results. The rankings are a good guide to which are the better universities from a student viewpoint.
Ranking factors
The rankings are calculated using scores for 3 components:
size of the engineering school or computer science faculty
percentage of engineering/IT graduates who were satisfied with their course
indicative graduate salary (which accounts for students doing further study or being unemployed).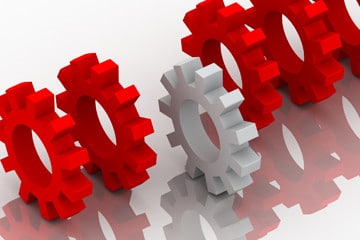 Engineering Rankings
Uni Reviews ranked the University of New South Wales (UNSW) as the best engineering university in Australia.
It's unsurprising that UNSW comes out on top given its size and international reputation.
UNSW was ranked number 1 because, for such a large engineering university, it was able to achieve good results for course satisfaction and graduate salaries.
Following on after UNSW were the University of Wollongong and University of Queensland. Both unis were rated highly by graduates. Wollongong Uni engineering graduates are also highly remunerated.
Further info: Uni Reviews Engineering Rankings
Computer Science Rankings
The University of Wollongong (UOW) also featured in the rankings for computer science teaching, coming in first place. The university did well on all 3 quality indicators (see above), but rated especially highly for course satisfaction.
Charles Sturt University ranked second. It has the largest postgraduate program for computer science and information technology.
Ranked equal third were Monash University and Federation University Australia. Monash is the biggest computing university overall while FedUni teaches the most international students.
Further info: Uni Reviews Computer Science Rankings